~~ God's Love ~~
~~ Pure & Simple ~~

GOD's

Simple Plan of Salvation


---
The Christian Life is a daily walk,
it only begins with Salvation.




For the Son of Man is come to SAVE that which was lost. ( Matthew 18:11 )



Becoming a Christian is simple because we only need to accept what The Lord Jesus Christ has already done for us. All we need to do is to follow 3 simple steps:
1.) Believe in Jesus! Not only that he exist, but to trust in our heart & believe that He is the Son Of God;
2.) Repent! Which means to be sorry that you have sinned against God, and Ask Him for Forgiveness; and
3.) Ask Jesus to come into your heart as your Lord and Savior. Not just on Sunday morning, but every day all the time.


Jesus declared, "I tell you the truth, no one can see the kingdom of God unless he is born again. ( John 3:3 )

I am the gate; whoever enters through Me will be saved.( John 10:9)

Jesus answered, "I am the way and the truth and the life. No one comes to the Father except through Me. ( John 14:6 )
We have all sinned. All of mankind has fallen short of the Glory of God, and we all need His Redemption. Jesus came to this earth to die in our place. His death was not an accident, It was planned. He came to save us, and give us a way back to God.


...for all have sinned and fall short of the glory of God, and are justified freely by His grace through the redemption that came by Christ Jesus. ( Romans 3:23 - 24 )

Christ Jesus came into the world to save sinners...of whom I am the worst.( I Timothy 1:15 )

For Christ died for sins once for all, the righteous for the unrighteous, to bring you to God. He was put to death in the body but made alive by the Spirit,...( I Peter 3:18 )




Jesus died for all mankind. Anyone who will come to Him and believe. To believe that Jesus exist is not enough, for the devil also knows that Jesus is God. We must believe in Jesus, Who He is, What He has done for us, and trust Him with our whole life.
I have declared to both Jews and Greeks that they must turn to God in repentance and have faith in our Lord Jesus.( Acts 20:21 )


For God so loved the world that he gave his one and only Son, that whoever believes in him shall not perish but have eternal life. For God did not send his Son into the world to condemn the world, but to save the world through him.


Whoever believes in him is not condemned, but whoever does not believe stands condemned already because he has not believed in the name of God's one and only Son.
( John 3:16 - 18)
Yet to all who received Him, to those who believed in His name, He gave the right to become children of God.
( John 1:12 )


Here I am! I stand at the door and knock. If anyone hears My Voice and opens the door, I will come in and eat with him, and he with Me.
( Revelation 3:20 )

"Come to Me, all you who are weary and burdened, and I will give you rest. Take My yoke upon you and learn from Me, for I am gentle and humble in heart, and you will find rest for your souls. For My yoke is easy and My burden is light." ( Matthew 11:28 - 30 )




OF COURSE, You Do Have Another Choice!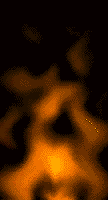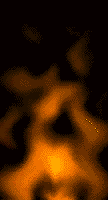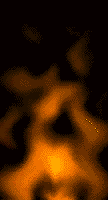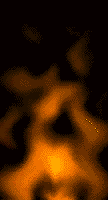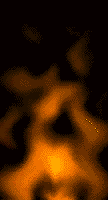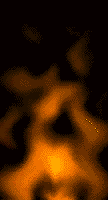 When Asking God to come into your life, the exact words are not as important as the attitude in our heart. Jesus already knows our heart and attitude. He is only waiting for us to come to Him, and to confess with our mouths that we want Him and Need Him to save us.. This confession lets us and others hear our commitment. Hearing helps us to believe. That is why so many churches have new believers confess their faith before the congregation.
If we confess our sins, He is faithful and just and will forgive us our sins and purify us from all unrighteousness.
(1 John 1:9)
That if you confess with your mouth, "Jesus is Lord", and believe in your heart that God raised him from the dead, you will be saved. For it is with your heart that you believe and are justified, and it is with your mouth that you confess and are saved. As the Scripture says, "Anyone who trust in him will never be put to shame". For there is no difference between Jew and Gentile - the same Lord is Lord of all and richly blesses all who call on him, for, "Everyone who calls on the name of the Lord will be saved." ( Romans 10:9-13 )
"Believe in the Lord Jesus, and you will be saved--you and your household." ( Acts 16:31 )

---
Now that I am a Christian
What do I do, and where do I start?

As Christians we should naturally want to live a life that is good, and to do the right thing. We want to let Jesus live in us, so that his life will shine through us. Our salvation, however, is not based on our works, no matter how good they are. Our salvation is based entirely on His Mercy and Grace.

For we maintain that a man is justified by faith apart from observing the law.
( Romans 3:28 )

Who has saved us and called us to a holy life...not because of anything we have done but because of His own purpose and grace. This grace was given us in Christ Jesus before the beginning of time. ( II Timothy 1:9 )
For it is by grace you have been saved, through faith...and this not from yourselves, it is the gift of God...not by works, so that no one can boast. ( Ephesians 2:8-9 )
What ever we do for God and in the Name of Jesus, even when we have scripture to support our actions, we must remember that we need to do these things in love. Without LOVE our actions mean nothing at all. Since God is LOVE, we must also learn to Love to be more like Him



If I speak in the tongues, but have not love, I am only a resounding gong or a clanging cymbal. If I have the gift of prophecy and can fathom all mysteries and all knowledge, and if I have a faith that can move mountains, but have not love, I am nothing. If I give all I possess to the poor and surrender my body to the flames, but have not love, I gain nothing. Love is patient, love is kind. It does not envy, it does not boast, it is not proud. It is not rude, it is not self-seeking, it is not easily angered, it keeps no record of wrongs. Love does not delight in evil but rejoices with the truth. It always protects, always trusts, always hopes, always perseveres. Love never fails. But where there are prophecies, they will cease; where there are tongues, they will be stilled; where there is knowledge, it will pass away. For we know in part and we prophesy in part, but when perfection comes, the imperfect disappears. When I was a child, I talked like a child, I thought like a child, I reasoned like a child. When I became a man, I put childish ways behind me. Now we see but a poor reflection as in a mirror; then we shall see Face to Face. Now I know in part; then I shall know fully, even as I am fully known. And now these three remain: faith, hope and love. But the greatest of these is LOVE.
( I Corinthians 13:1 - 13 )
Reading the Bible is one of the best ways we learn more about Jesus, so that we can become more like Him. Many Christians find it helpful to compare several different Bible versions. Another important tip however, is to Pray to God and ask Him for His guidance before you read. You will discover that sometimes there is more than one way to interpret a passage. Which one is correct? Some times only one, and other times they all are. But remember, God never contradicts Himself. So it is extremely important to make sure that your interpretation of one passage does not go against the teachings of another. Another important tip is to find at least 2 different passages from diffent books of the bible, that have the same meaning or context. And remember, the word of God should never be used to condemn yourself or others, it should always be used in love. When applied correctly and in the correct loving attitude it may step on your toes, but it will always edify God and bring us closer to Him.
Refer To Other Christian Sites Linked On Our SIMPLE Page.
In Them You Will Find Excellent Teaching On Who JESUS Is
And What The Christian Life Is All About.

Included There Also Is An Online Bible Located At Gospelcom.net.
This Online Bible Not Only Has A Concordance, It Also Allows You
To Search For Words Or Passages In Many Different Bible Versions!

For More In~Depth Information On Salvation & Christian Growth
Refer To The Link Below ~ The Oasis Is One Of God's Storehouses!

Hwy777, Another excellent place to find LINKS to a lot of Christian resources.