~ Pure 3 ~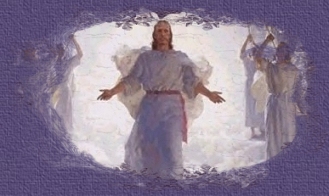 Hi there! The Song Now Playing Here Is When God Ran.
GOD Does Not Run Away From Us. GOD Runs Towards Us With His Arms & Heart Wide Open
Embracing Us With Unconditional LOVE That We Could Learn & Share With Each Other.

Thankyou Lord~ For All The Friends & Family You've Blessed Our Life With, Including Our Parents.
A Thankyou Hug To My Big Brother In Georgia & His Dear Wife ~
Precious Friends Who've Helped Me Learn A Lot In The Past Seven Years.
GOD BLESS YOU, And Also You!

The Previous Song Here Was "On Eagles Wings"
Dedicated To My Parents & All Who have Lost A Dear One.
It is now on our MIDI page.
My Little Brother ~RON~ Soared Out Of Our Lives,
Ron Will Always Live On In Our Hearts Just As Your Dear Ones Do.

Suicide - Are you thinking about it, or know someone who is?

Peace To You, GOD Bless You Grandly! Love Always.~Wings~to~You~ Pure777-MarieJoy.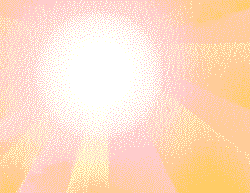 In The Beginning Was The Word, And The Word Was With GOD, And The Word Was GOD.
(John 1:1)
For All Have Sinned And Fall Short Of The Glory Of GOD,
And Are Justified Freely By His Grace Through The Redemption That Came By CHRIST JESUS.
(Romans 3:23 - 3:24)

For GOD SOOO LOVED The World That HE GAVE HIS OOONLY SON,
That Whoever Believes In Him Shall Not Perish But Have Eternal Life.
For GOD Did Not Send His Son Into The world To Condemn The World,
But To Save The World Through HIM. Whoever Believes IN HIM Is Not Condemned,
But Whoever Does Not Believe Stands Condemned Already Because
He Does Not Believe In The Name Of GOD'S ONE AND ONLY SON.
(John 3:16 - 3:18)

Our interests include:
Jesus
Family & Friends
Pets
Christian Music
His Living Water Of Life
(all forms~Snow~Rain~The Word of God & His Holy Spirit)





You Will Find More Links To Other Christian Sites & An Online Bible On Simple's Page.
Health & Nutrition Sites Are On Pure's Page #2.
Links to both of these pages can be found at the bottom of the page.


Some important sites to check out.
All of these have touched our lives in one way or another.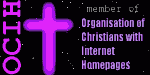 Alzheimer's Association.

American Cancer Society.

Cancer Prevention - Natural Cancer Treatment.

Cancer Health Center - WebMD.

The Cancer Zone.

Chronic Fatigue Syndrome

American Diabetes Association.

FibroHugs - FMS/CFS

Leukemia Society Of America

The Lupus Foundation of America.

MCS - Multiple Chemical Sensitivity

MS - Multiple Sclerosis Resource Center (Betaseron)

National Scoliosis Foundation

The National Pain Foundation.

Alternative Medicine Foundation

Healthfinder - your guide to reliable health information.





















Angels For Hope

Bereaved Parents of the USA.

MADD - Mothers Against Drunk Driving.

National Center For Missing Children.

SAVE - Suicide Awareness/Voice of Education.

SIDS/OID - Sudden Infant Death Syndrome & Other Infant Death.

Walking-Wounded - Christian Emotional Help~Encouragement For Anyone.


Growth House - Guide To Death~Dying~Grief~Bereavement, & End Of Life Resources.

National Center for Fathering.

Paternity Information.

Positive Parenting.

Suicide - Are you thinking about it, or know someone who is?

Here are some of our favorite greeting card websites.

Angelwinks Heavenly Post Cards.

*Be Mine* Greetings.

Blue Mountain Electronic Cards.

Bowcreek Cards.

CrossDaily Greeting E-Cards.

Daysprings Christian Greeting Cards.

Healing Love Outreach Ministries.

Heartfelt Greets.

Joy Greetings.

River Songs - Egreetings

SpiritIsUp - Greeting Cards.

Tess' Castle In The Sky Greeting Cards.

123 Greetings E Cards.

We pray that The Lord Jesus Christ holds you in His loving arms.
Remember, you see more with your heart than you do with your eyes.
His heart, is your heart, is my heart, is His heart.
"He who loves a Pure (& Simple) heart
& whose speech is gracious will have The King for his friend."
Proverbs 22:11


---